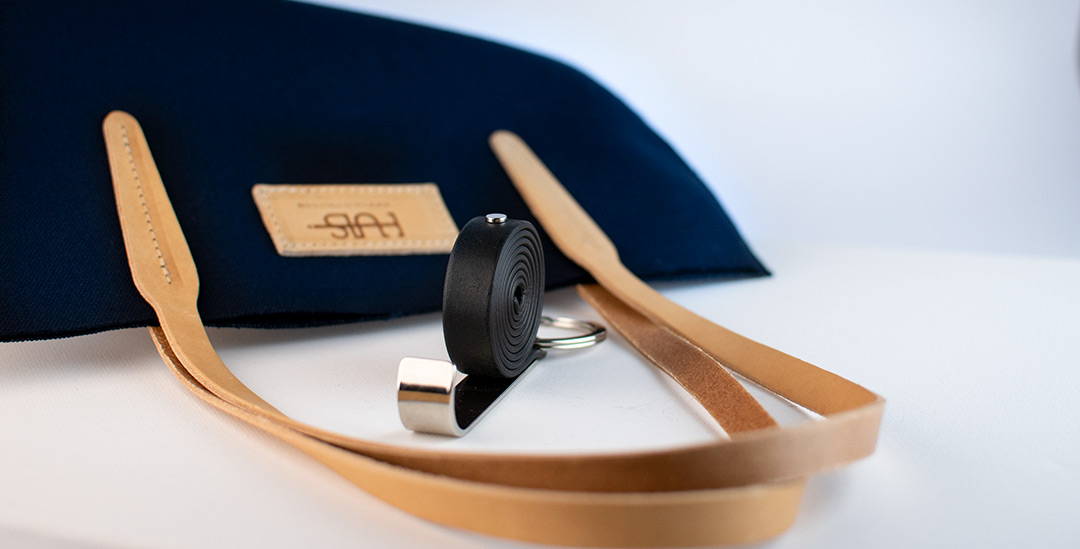 Author: Francesco Grilli / Christmas Gift 2020 / Published: Nov-15-2020
We are here for you, and in addition to some advice
to find the perfect gift, with your order there is a gift!

From 14 November 2020 to 6 January 2021 if your order is equal to or greater than €65 or €100, the Tulsi Snail keychain or the Tulsi bag will be added as a gift.
Keychain + Bag with orders equal to or greater than 140€

How to get the keychain or bag?
---
If your order is equal to or exceeds the amount of €65 (up to €99), the Tulsi Chiocciola key ring will be included as a gift together with it.
"We wanted to create an object that was auspicious and had a practical implication.
La Chiocciola was our source of inspiration.
It shows us how to advance towards a goal gradually and steadily.
It moves slowly remaining firmly on the earth's surface, respecting the natural rhythm of the universe.
Sometimes to start again it is necessary to stop, and the Snail with its shell teaches us that in certain moments the best strategy is to withdraw, gather new energy and wait for the right moment to take action.
In this particular year, in which each of us has found himself alone in his own shell, our wish is that the time will soon come to act with renewed strength and determination".
The Tulsi Snail keychain
Snail is a key ring
which becomes support for the phone.
The Tulsi bag

Useful and essential to always carry with you.
---
If your order is equal to or exceeds the amount of €100 (up to €139), the Tulsi bag will be included with it as a gift.
"The blue Tulsi-style bag is made of Olona canvas with Teflon treatment, and handles in genuine vegetable tanned leather.
Olona canvas is a typically Italian 100% cotton fabric, known for its strength. This fabric is made with a plain weave, a simple and resistant weave with a very dense reduction.
A curiosity:
The main use of these canvases was reserved for the nautical field due to their robustness, in fact even today the Olona is used for the construction of the sails of historic sailing ships such as the Amerigo Vespucci".
The Keychain -> Order equal to or greater than 65€
The Exchange -> Order equal to or greater than 100€
Keychain + Bag -> Order equal to or greater than 140€
The gift products will not be shown in the cart when the order is finalized, but don't worry, they will be added when they are shipped.
The Tulsi arrive individually packaged in their gift box, ready to make you look good.

You can ask us for a free greeting card (in the order notes), and have the gift delivered directly to whoever you want, simply by differentiating between the shipping and billing address.
Delivery is fast, usually within 1-3 working days from the time of order.
*IMPORTANT: for orders received after 17/12 we will not be able to guarantee delivery by 24/12.

Changing the size is simple and free, in the order you will find the document explaining the procedure.

If your order was placed between November 14th 2020 and January 6th 2021, you have until January 16th 2021 to request a size change.

Christmas 2020
a gift for you!
Author: Francesco Grilli / Christmas Gift 2020 / Published: Nov-15-2020